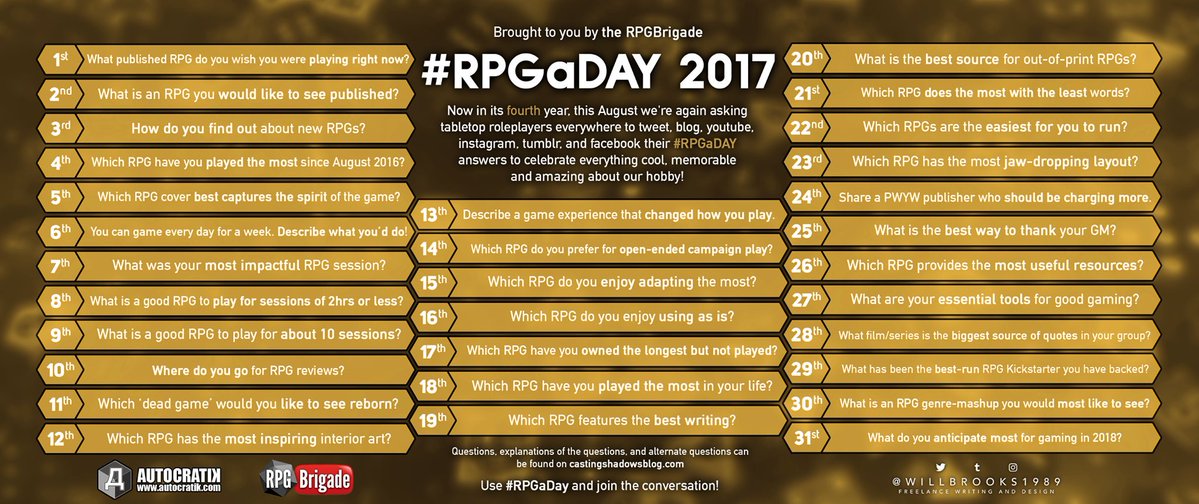 2. What is an RPG you would like to see published?
Hmmm… I've mulled this question over the course of the day. Call me slow, but it's just struck me that I'd like to see my own RPG published. DOH! I've actually been working on several RPG books over the last couple of years so yeah, I'd like to finish at least one of them sometime soon! And with self-publishing avenues like Lulu (for print) and DrivethruRPG (for PDF) available, publishing a RPG book has a lower challlenge rating than in yesteryear. Watch this space… Bwahaha!
#RPGaDAY
---
FYI The website rpgaday.com collates posts marked with the #RPGaDay hashtag.