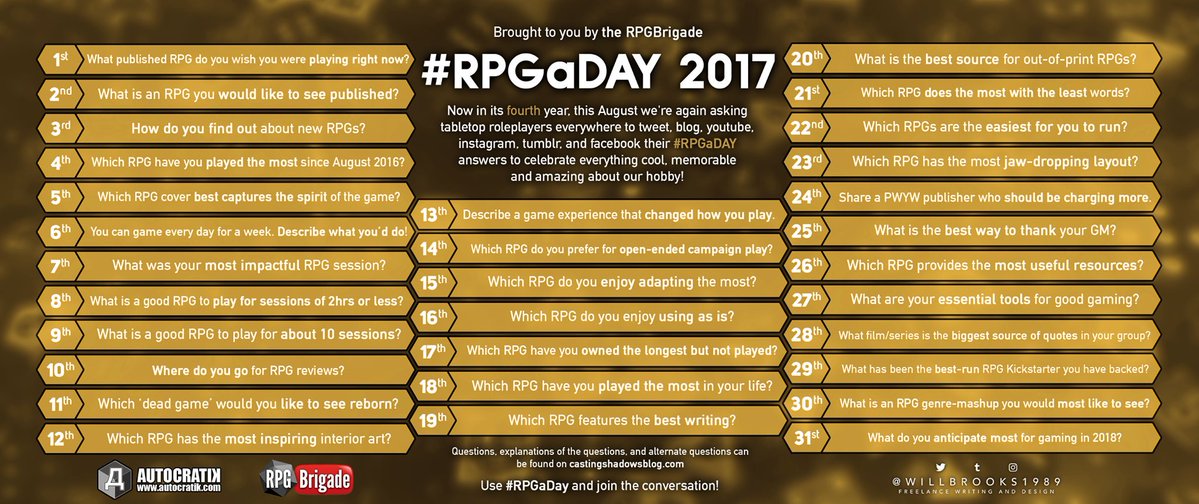 10. Where do you go for RPG reviews?
Although I do enjoy watching RPG stuff on Youtube, if I'm looking for a review on a particular game I'm more likely to hunt for a written review. It's so much easier to find relevant bits of info! Video reviews do have their place though, as visuals can be handy and the tone of the review is easier to pick up on.
But whether it's a text or video review, one of the most important things to know is what are the reviewer's preferences. In the past I've made the mistake of buying games based on reviewers' recommendations only to find we have quite different tastes when it comes to game mechanisms.
Know thyself and know thy scribe, and thou shalt play many games that pleaseth thee!
#RPGaDAY
---
FYI The website rpgaday.com collates posts marked with the #RPGaDay hashtag.