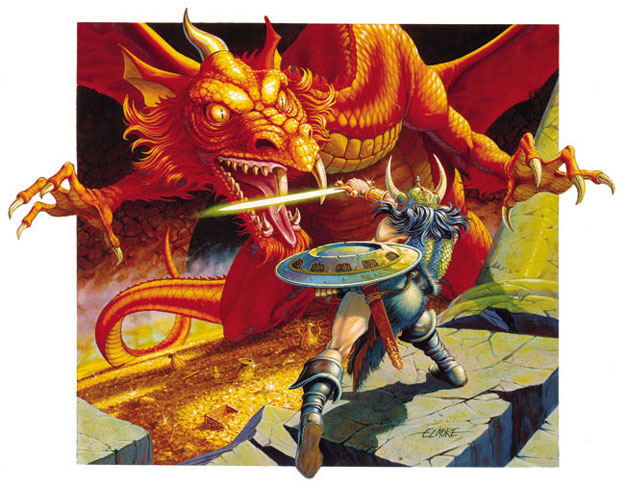 Today's geekbomb courtesy of Wizards of the Coast:
"There's a lot to talk about with the new game, but I'd like to take this week to focus on a piece of the puzzle we haven't talked about yet: Basic Dungeons & Dragons.

Basic D&D is a PDF that covers the core of the game. It's the equivalent of the old D&D Rules Cyclopedia, though it doesn't have quite the same scope (for example, it won't go into detail on a setting). It runs from levels 1 to 20 and covers the cleric, fighter, rogue, and wizard, presenting what we view as the essential subclass for each. It also provides the dwarf, elf, halfling, and human as race options.

But the best part? Basic D&D is a free PDF. Anyone can download it from our website. We want to put D&D in as many hands as possible, and a free, digital file is the best way to do that."
Taste & try before you buy!